Awards
Best Demo Paper
"Predictive personalization of conversational customer communications with data protection by design"
Authors: Alexandros Deligiannis, Charalampos Argyriou, and Dimitrios Kourtesis
Best Student Paper
 "Graph-based Knowledge Tracing: Modeling Student Proficiency Using Graph Neural Network"
Authors: Hiromi Nakagawa, Yusuke Iwasawa, and Yutaka Matsuo
Runner up for the Best Student Paper
"Towards Issue Recommendation for Open Source Communities"
Authors:  Ralph Samer, Alexander Felfernig, and Martin Stettinger
Best Paper
"Bayesian Deep Learning with Trust and Distrust in Recommendation Systems"
Author: Dimitrios Rafaillidis
Runner up for the Best Paper
"Unintended Bias in Misogyny Detection"
Authors:  Debora Nozza, Claudia Volpetti, and Elisabetta Fersini
Travel Awards
1. Luís Fernando Monsores
2. Munan Li
Congratulations to the winners!
10/October: Online registration is closed.
08/October: The conference program has been updated, click to view
08/October: The Workshops schedule is available, click for info
WELCOME
Web Intelligence (WI) aims to achieve a multi-disciplinary balance between research advances in the fields of collective intelligence, data science, human-centric computing, knowledge management, and network science. It is committed to addressing research that deepens the understanding of computational, logical, cognitive, physical as well as business and social foundations of the future Web, and enables the development and application of intelligent technologies. WI'19 features high-quality, original research papers and real-world applications in all theoretical and technological areas that make up the field of WI.
WI'19 welcomes research, application as well as Industry/Demo-Track paper submissions. Tutorial, Workshop and Special-Session proposals and papers are also welcome.
Topics
Track 1: Web of People

Social networks analytics
Social media and dynamics
User and behavioral modeling
Human centric computing
Opinion mining
Recommendation engines
Sentiment analysis
Crowdsourcing and social data mining
People oriented applications and services

Track 2: Web of Data

Data science and machine learning
Big data analytics
Data integration and data provenance
Cognitive models
Computational models
Information search and retrieval
Algorithms and knowledge management
Knowledge bases and semantic networks
Linked data management and analytics
Data driven services and applications

Track 3: Web of Things

IoT data analytics
Web infrastructures and devices Mobile web
Distributed systems and devices
Open autonomous systems
Industrial multi-domain web
Streaming data analysis
Smart city applications and services

Track 4: Web of Trust

Hidden web analytics
Blockchain analytics and technologies
Web-scale security, integrity, privacy and trust
Web cryptography
Fake content and fraud detection
Web safety and openness
Monetization services and applications

Track 5: Web of Health

Personalized health management and analytics
Health data exchange and sharing
Big data in medicine
Wellbeing and healthcare in the digital era
Omics research and trends
Healthcare and medical applications and services
IMPORTANT DATES
Submissions are encouraged before the next deadlines:
March 20th, 2019: Workshop Proposals
Main Conference
May 12th, 2019
May 26th, 2019
May 30th, 2019
June 9th, 2019: Full Papers
May 30th, 2019
July 15th, 2019
July 25th, 2019: Demo papers; Tutorial proposals
June 30th, 2019
July 12th, 2019
July 15th, 2019
August 16th, 2019: Notification of Acceptance / Rejection
July 14th, 2019
July 19th, 2019
July 25th, 2019
August 26th, 2019: Final, Camera Ready Papers Due
August 26th, 2019: Author Registration Deadline
Workshops
July 19th, 2019: Workshop Papers submission
Aug 15th, 2019: Notification of Acceptance or Rejection
Aug 26th, 2019
Sep 8th, 2019: Final, Camera Ready Papers, Due
Oct 14th, 2019: Workshop date
Latest News
17 / 10 / 2019: Proceedings link and awards announced
07 / 10 / 2019: Program / Workshops schedule updated
03 / 10 / 2019: Conference program updated
11 / 09 / 2019: Conference program available
02 / 09 / 2019: Invited Speaker details updated
26 / 08 / 2019: Awards information added
23 / 08 / 2019: Workshops Camera Ready deadline extended
21 / 08 / 2019: List of accepted papers posted
25 / 07 / 2019: Important Dates updated
17 / 07 / 2019: Registration is open
11 / 07 / 2019: Notification deadline extended to July 15
01 / 07 / 2019: Important dates updated
27 / 06 / 2019: Keynote speaker info updated
31 / 05 / 2019: Deadlines updated
27 / 05 / 2019: Submission deadline extended
10 / 05 / 2019: Deadlines extended
06 / 05 / 2019: Workshop information is available
15 / 04 / 2019: Keynote speakers updated
12 / 03 / 2019: Deadline for Workshops and Special session proposals extended
11 / 02 / 2019: Call for Demo papers available
11 / 02 / 2019: Workshop / Special Session call available
04 / 02 / 2019: Important Dates updated
07 / 01 / 2019: Keynote Speakers updated
18 / 12 / 2018: The website is now online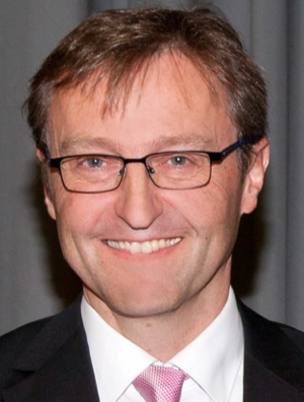 Steffen Staab
Prof. of Databases and Information Systems
Universität Koblenz-Landau, Germany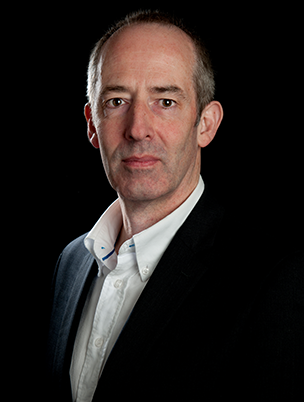 Maarten de Rijke
Prof. of Artificial Intelligence and Information Retrieval
University of Amsterdam, The Netherlands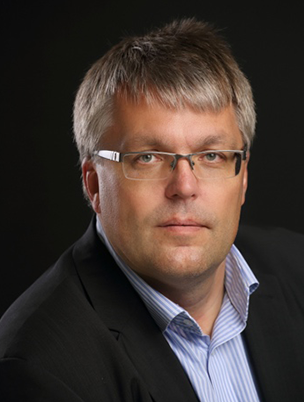 Jaak Vilo
Head of Institute of Computer Science
University of Tartu, Estonia
STACC Competence Center, Estonia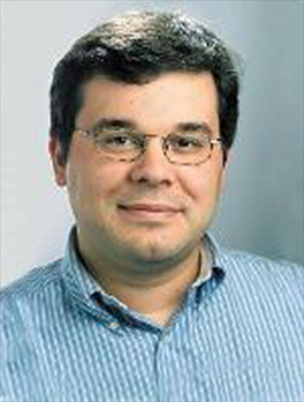 Dimitrios Gunopulos
Prof. of Informatics and Telecommunications
National and Kapodistrian University of Athens