K E Y N O T E  S P E A K E R S
---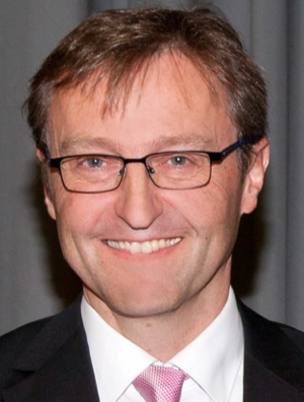 Steffen Staab
Prof. of Databases and Information Systems
Universität Koblenz-Landau, Germany
Biography
Steffen is full professor for Databases and Information Systems at the Universität Koblenz-Landau, Germany, and full professor for Web and Computer Science at University of Southampton, UK. He studied in Erlangen (Germany), Philadelphia (USA) and Freiburg (Germany) computer science and computational linguistics. In his research career he has managed to avoid almost all good advice that he now gives to his team members. Such advice includes focusing on research (vs. company) or concentrating on only one or two research areas (vs. considering ontologies, semantic web, social web, data engineering, text mining, peer-to-peer, multimedia, HCI, services, software modelling and programming and some more). Though, actually, improving how we understand and use text and data is a good common denominator for a lot of Steffen's professional activities.

George Giaglis
Director of the Institute for the Future
University of Nicosia, Cyprus
Biography
Professor George M. Giaglis is Director of the Institute for the Future at the University of Nicosia, as well as a leading expert on blockchain technology and applications and advisor to many blockchain projects and technology start-ups. Prior to joining UNIC, he was Professor at the Athens University of Economics and Business (2002-2017), where he also served as Vice Rector (2011-2015). George has been working on digital currencies and blockchain since 2012, with his main focus being on new forms of industrial organization (programmable smart contracts, decentralized applications and distributed autonomous organizations) and new forms of corporate financing (token economy, crypto-economics and ICOs). He has been one of the first academics to research and teach on blockchain, having: designed the curriculum of the world's first full academic degree on blockchain (MSc in Digital Currency at the University of Nicosia); led the development of blockchain credentialing technology that has resulted in the first ever publishing of academic certificates on the blockchain; taught on the disruptive innovation potential of blockchain, both at academic programs and in executive seminars worldwide; organized a number of prominent blockchain conferences and events, including Decentralized. Throughout his career, he has published more than 10 books and 150 articles in leading scientific journals and conferences, while he is frequently interviewed by media and invited as keynote speaker or trainer in events across the globe. He is the Chief Editor for Blockchain Technology at the Frontiers in Blockchain Journal and member of the Editorial Board at Ledger.